AUDI R8 DESIGN STUDIO
3DTe.ch let customers design their own products to the way they want. Our platform is open to every industry from fashion to automotive. While other e-commerce platforms have no or very limited customization options and each of the customization require a different picture to be taken, our unique 3DTe.ch engine allows infinite customization and modifications to the fabric, leather, metal or plastic without having any pictures. The best part is customers can actually view these customizations in real time in 360 before placing the order.
See It in Action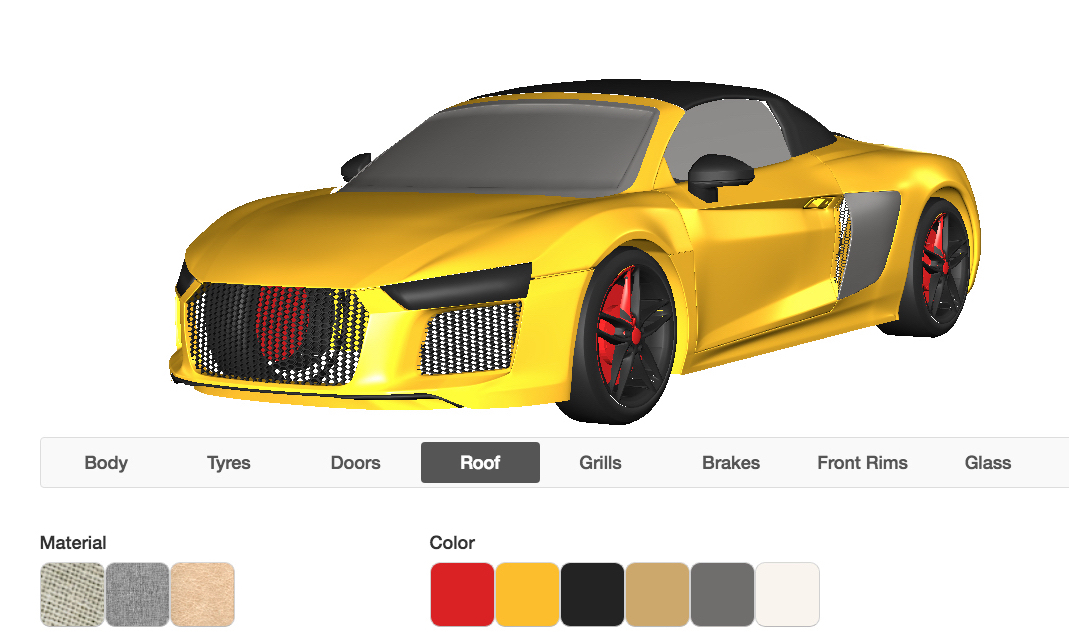 DESIGN YOUR OWN SHOES
In the mechanical & industrial mass produced world of conformity, 3DTe.ch is creating a platform that embraces expression of individuality & human ingenuity. You design your own product and your product is as unique as you are. Customers will be happy to share their experience with others and the small/medium handmade product manufacturers/housewives will be able to start selling their products from the privacy of there home. The best part is that since customers will be designing their own product, manufacturers don't have to build inventory beforehand.
See It in Action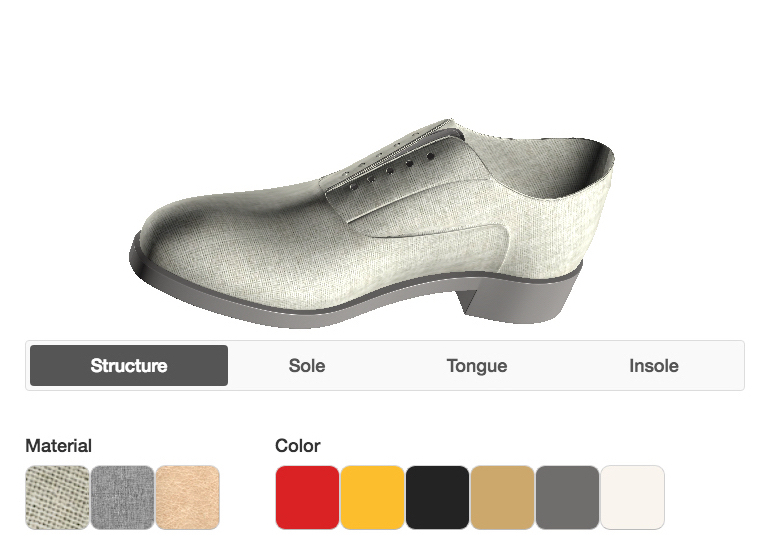 DESIGN YOUR OWN FURNITURE
Small, Medium, Large businesses and even housewives can open their own online store. We will provide a 3D center-stage where the products can be viewed and customized in 360 degree. Sellers and buyers will love the experience of designing their own product. 3DTe.ch will charge small monthly fee as well as percentage of the products sold via web or in-store kiosk.
See it In Action